Newstar Mid-Autumn Festival
(9/29/2015)

¡°Zhong Qiu Jie", which is also known as the Mid-Autumn Festival, is celebrated on the 15th day of the 8th month of the lunar calendar.


On September 25, Newstar company went to Chunfeng Countryside Academy to celebrated the Mid-autumn Festival.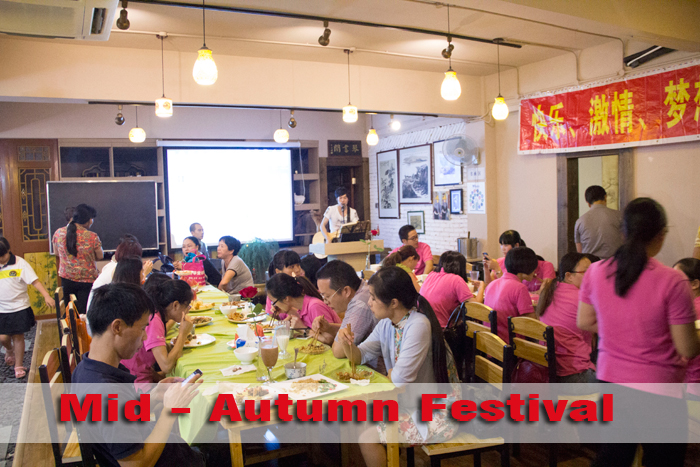 First part, Newstar played the games called ¡°simingpai¡±. All of the people divided to three teams, they were Blue Team, Yellow Team


and Red Team. Through the competition, the Yellow Team won finally and they could enjoy the coffee and cakes, delicious.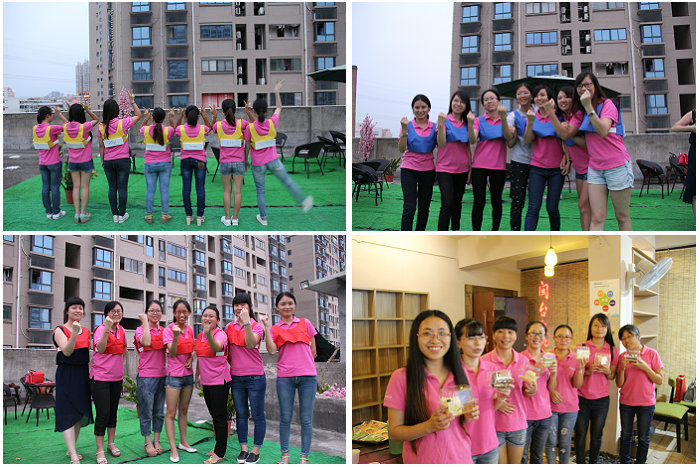 Second part, we chat together, talked about everything, everyone laugh and relax. Newstar¡¯s staffs are versatile, Annie sang the


Minnan song and Solo sang the Cantonese, they won the audience's applause. Then we had the delicious buffet dinner. It¡¯s like a


big family when you are in Newstar. Everyone enjoyed themselves.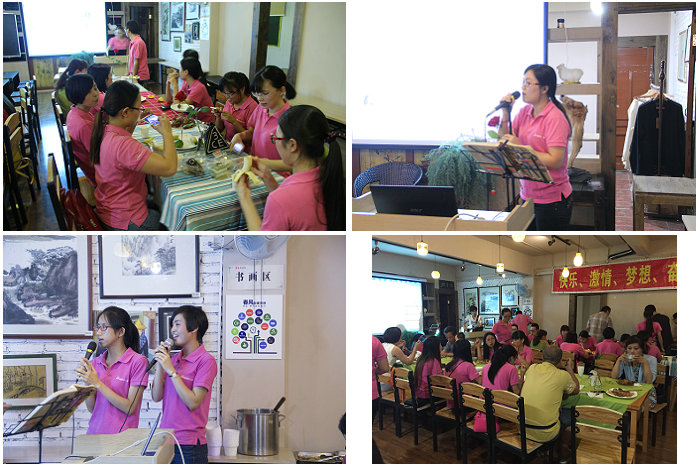 At night, we began Moon-cake gambling. It¡¯s an important Mid-Autumn Festival custom in the Minnan area, which is centered


around Xiamen. The games rules :people stand or sit beside the square table, staring at the big bowls, gamble disc to show First,


second, a vice-mayor, jinshi, juren, the resulting, and then get the corresponding gifts. Good luck people bring many gifts back home


from gamble disc and others just small. It is very classic game in Mid-autumn festival. Newstar prepared the rich prizes for everyone,


including Soybean Milk Machine, Massage Pillow etc, For champions got the small refrigerators. All of us are happiness and satisfaction.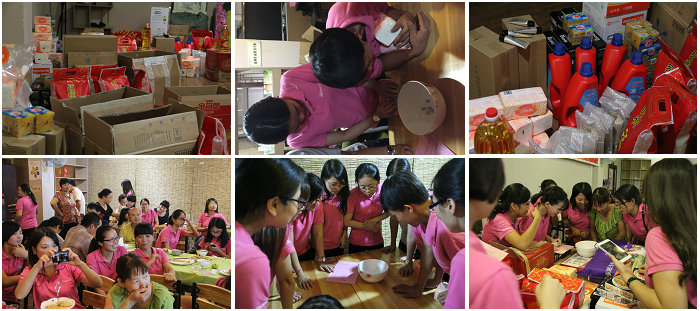 Through this activity, what Newstar showing is we are always insist happy work and happy life. it is bring more the enthusiasm for


company people to enjoy a happiness and unity and solidarity.